Oxidized Sterling Silver Keishi Pearl Earrings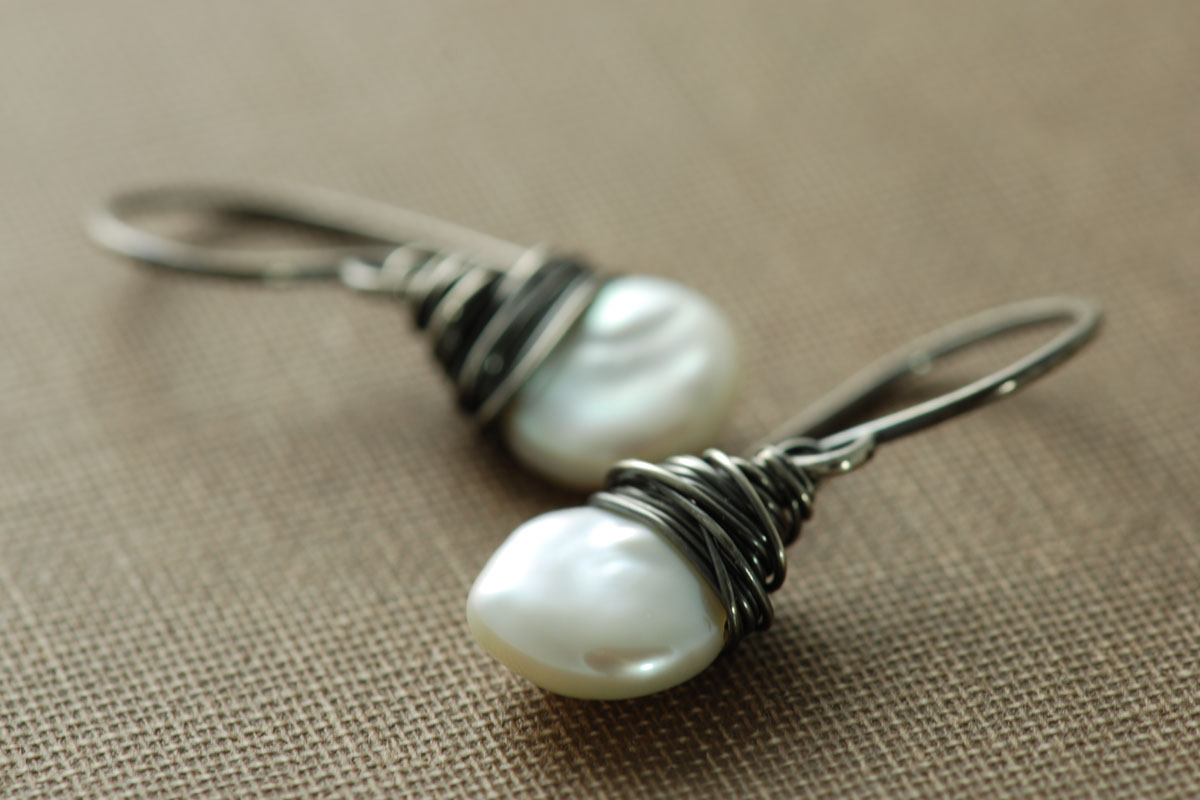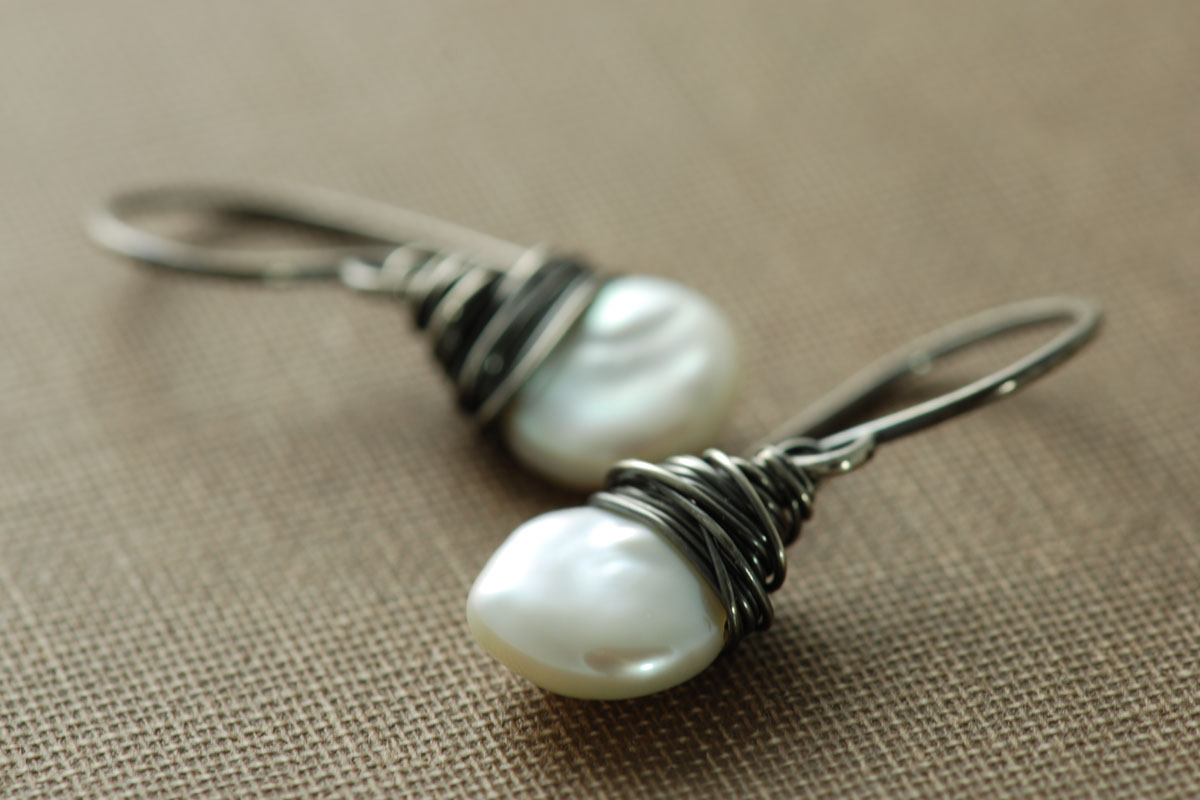 Oxidized Sterling Silver Keishi Pearl Earrings
Earrings made with white keishi pearls wrapped with oxidized sterling silver. These are a great casual option for pearls, with the dark metal contrasting nicely with the luster of the organic keishis.
--------
Total length ~ 1 1/16 inches (2.7 cm)
Pearls ~ 11 mm x 7.5 mm
--------
Earrings are available in oxidized sterling silver (pictured) or shiny unoxidized silver.
--------
Each piece is made to order and ships within 2-5 business days from my home studio in Sunnyvale, CA. All jewelry arrives in a gift box, ready for gift giving!
--------
For custom orders, please contact me for details.